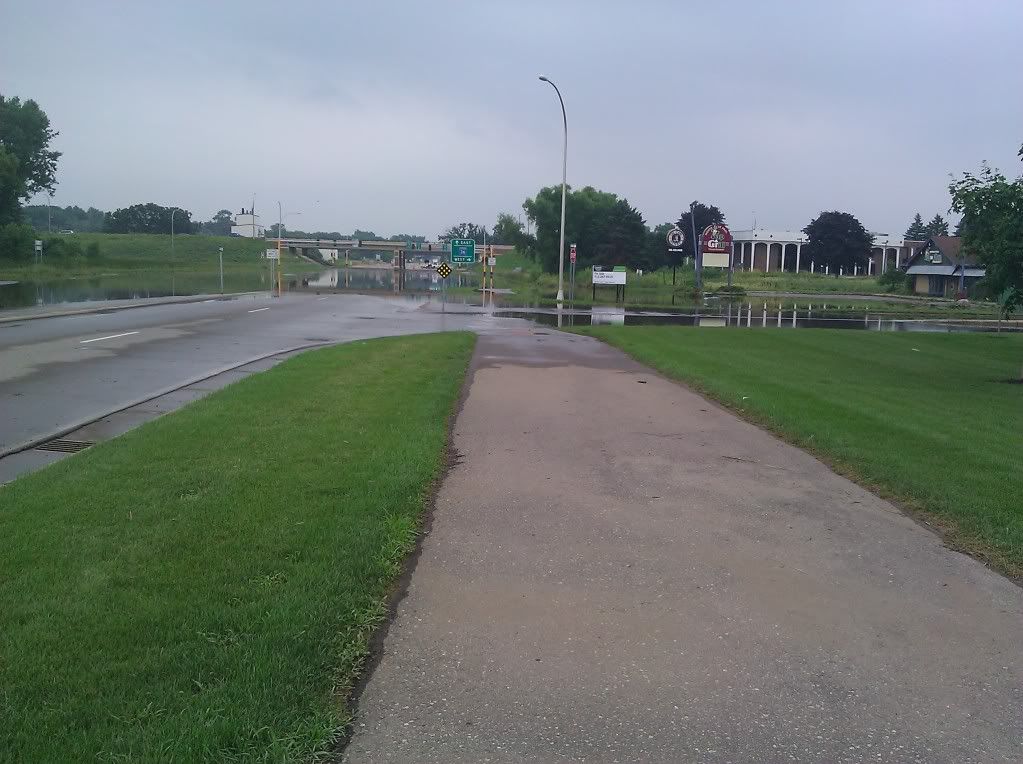 Here is a picture from tonight of Mcknight Road looking south where it goes under Highway 36. The water under the bridge is at least 4 feet deep! If we have any more rain, this will become Polar Lake, and North High will start a rowing (crew) team........
The sign on the right of the picture is the old North Saint Paul Tap, soon to be Muller Funeral Home
Another great job by the MNDOT Highway Engineering Dept!