http://www.review-news.com/main.asp?SectionID=64&SubSectionID=130&ArticleID=11814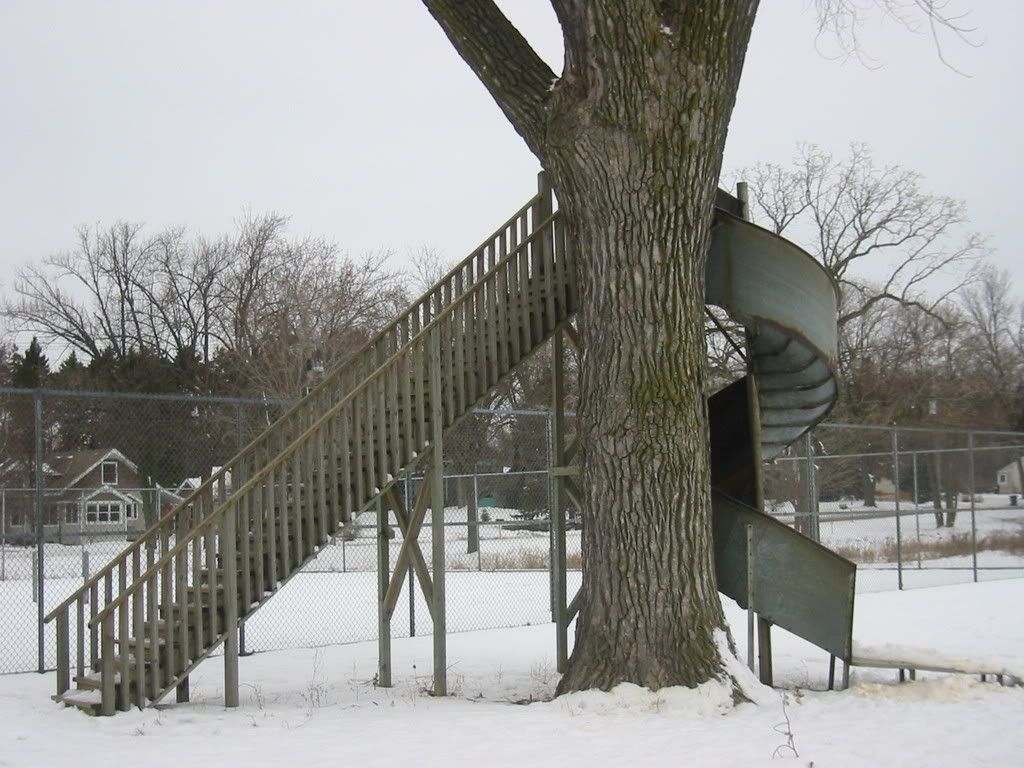 It's not that I entirely disagree with the decision; a couple years ago I went and looked at the old slide myself and saw some rather scary holes that
rust
chewed into the old relic. I disagree with one of the primary reasons why this piece of fun and functional history has to be taken away. What has me more upset is that the article states the slide is too damn tall to satisfy the "safety nazis", and thus can not be "insured through the League of Minnesota Cities" regardless of whether it's structural shortcomings could possibly be dealt with.

I would bet more kids probably got hurt crossing streets just to get to the slide over the last nearly 60 years than were ever actually hurt
on
the damn thing!
Gee, how ever did we manage to live this long without the paternal guidance of lawyers, insurance companies, governing bodies and activists?

Today society acts based on a "well this
could
possibly happen therefore we must ___" train of thought, rather than asking what is
likely
to happen or what has
actually
happened before and weighing that against what "it" means to society to prohibit "it" by shield ourselves from "it"-and I'm not just talking about this one specific example. My friends, there are as many "coulds" in this world as there are grains of sand on the beech; and I am growing tired of people-grant you they are often very
well meaning
people-desperate to guard everyone against the world around them.
I'm not against safety-reasonable safety-but sometimes actions are taken to absurd lengths all in the name of "safety". My concern is not only what we have lost and now refuse to pass on to future generations, but that what we do pass on is a
paranoia
about the world around us and that most all dangers can be mitigated if we only lock ourselves away in metaphorical "rubber rooms" where the scary untamed world can't hurt us. We are already well on the way.
I need a drink and an aspirin.

Take a good look folks. Soon, it will only be a memory of what was; of what you were once allowed to enjoy.